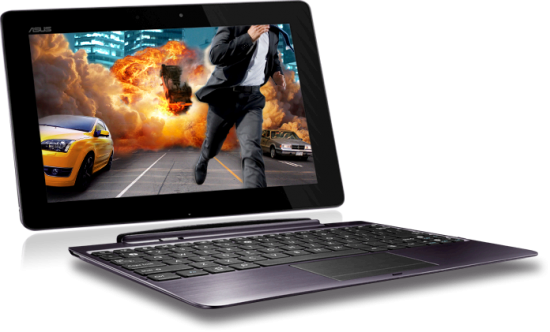 ASUS Transformer customers are reporting that this week's Jelly Bean update for the Asus Transformer Pad 300 has been spreading its wings a bit and is now landing on the US version of the Asus Transformer Pad Infinity as well bringing Android 4.1 goodness to the newest tablet.
On Monday we reported that users of the Transformer Pad 300 were receiving update to the latest Jelly Bean OS over the weekend with Asus putting out a few sneaky Facebook messages to alert customers of the update.
Last month Asus confirmed it will be bringing the update to its full lineup but but now with the update rolling out we can finally see it happening.
For those of us in the UK the Asus Transformer Pad Infinity has yet to even arrive on our shores but we would hope that the new Jelly Bean update will be available as an out of the box update or immediately on the device. The Asus Transformer Pad Infinity will arrive in the UK on the 31
st
of August and it will cost £599.99.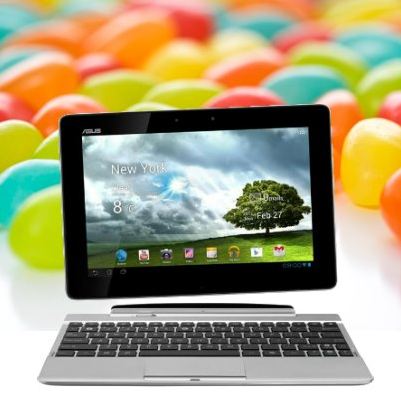 Asus has cheekily announced and started OTA'ing the latest
Android Jelly Bean 4.1
update to its successful Asus Transformer Pad 300 tablets over the past few days with the company putting out a small announcement on its
Facebook page
then just dropping the update on its customers.
The
Asus Transformer
pad TF300 was released earlier in the year to much love from users with its quad-core Nvidia Tegra 3 processor, integrated 12-core GeForce GPU, 32GB of internal memory and an 8MP camera all for under £400.
Asus took to Facebook and simply posting an image of the Jelly Bean mascot on its Facebook page with the message: "When Mr. JellyBean is in the office, it means something good is coming. LIKE me…"
Then within a few hours the Asus Transformer pad 300's started to receive the updates!
Asus will have a better start point with the new Android 4.1 Jelly Bean OS as they have recently provided the hardware for
Google's recent Flagship Android Tablet device the Google Asus Nexus 7
that was released last month with Jelly Bean intact.
Now that the older Tablets have got the update users will surely be expecting that the next Asus Transformer Pad Infinity will also be launching with the latest 4.1 update when it come at the end of August.
However, customers with the original Asus Eee Pad Transformer or Eee Pad Slider have not been confirmed for the upgrade and users of the original Transformer are sure to be a bit annoyed, but Asus doesn't say that the update won't be coming, instead just stating "We are still investigating Jelly Bean updates for other devices".